Description
~ SOLD ~
Heroes of Folk Tale and Legend, by Vladimir Hulpach. Published by Paul Hamlyn (1970 1st Ed).  Illustrated by Miroslav Troup.
Larger sized book. Over 9¾" wide – 12″ tall. 1.5kg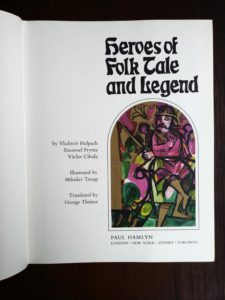 ISBN: 0601072081 which indicates a First edition & First printing. The picture of this and of the Table of Contents are posted in the comment thread.
This was printed several times in 1970 with the exact same Impression as the first printing so you will see a wide range of prices asked for this book. The true first printing is known only by looking at the ISBN number on this book (see close up of the picture of this in the image gallery attached to this post). In this case, we have a first edition, first printing.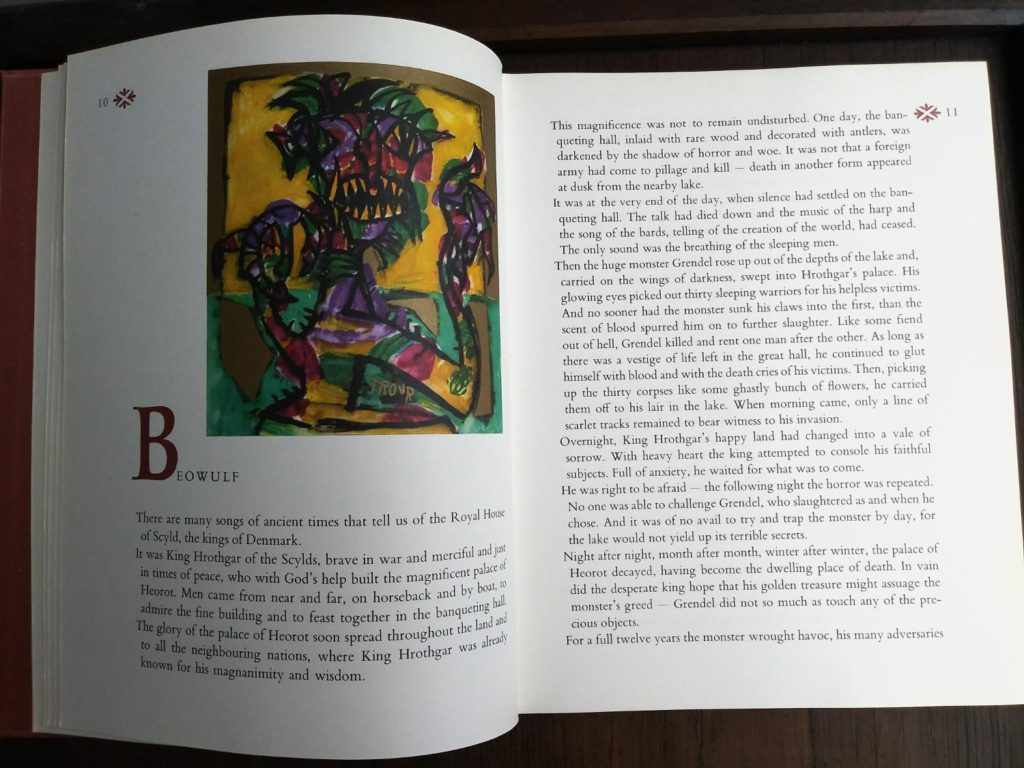 There are no splits or seam separation, everything is tight to binding.  Missing original DJ.  Notable fading to cloth binding otherwise in quite-Good-condition.
All 331 pages clean and unmarked except one gift annotation from a previous owner written on the front endpaper.
Illustrations quite wild and mesmerizing! 
~See all of the pictures posted in the Gallery Area of this posting!~
~ Price posted is in (CAD) Canadian Dollars ~