Description
North Atlantic Seaway : An illustrated history of the passenger services linking the old world with the new. By N.R.P. Bonsor. Published in 1955 by T. Stephenson & Sons Ltd, Perscot – Lancashire. First Edition. There is a substantial amount of ephemera found inside.
There is a full seam split between the back of the pre title page and backside of the title page (image included showing example of this). Other than this stated damage, the book is in Good Condition. All pages secure and clean. 639 pages. Light blue cloth boards with gold gilt title on spine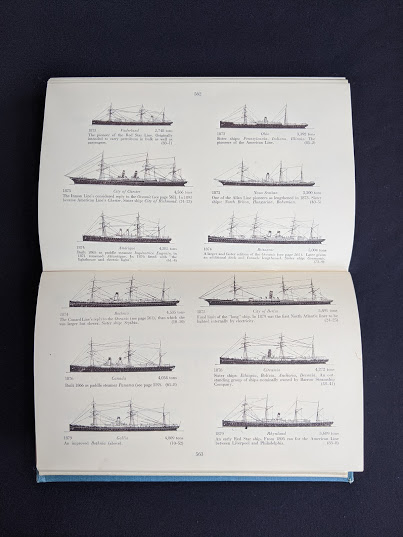 Ephemera inside include many newspaper clippings in relation to ships in the North Atlantic Seaway. There is also the first page of a handwritten letter written by another nautical author of a book titled; 50 famous liners, detailing some of the events of a ship named the Philadelphia. Likely this was the previous owner of the book.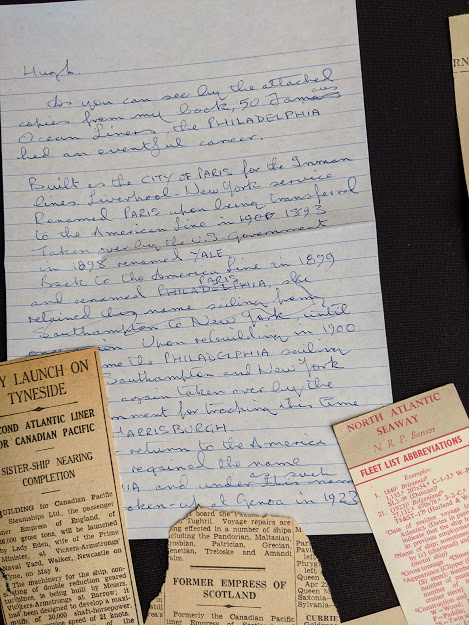 ~See all of the pictures posted in the Gallery Area of this posting!~
~ Price posted is in (CAD) Canadian Dollars ~