Description
The Moon and Sixpence by Somerset Maugham. TRIANGLE BOOKS SERIES # 386. Photo-play Edition. Published in 1943. In original dustjacket.

  
Very good brown cloth. All 314 pages are clean and secure to the hinge.  Dustjacket has good colour on front but has fading to the spine.  Foot edge and top edge of spine has some wear.  Some rips along edges on the dustjacket.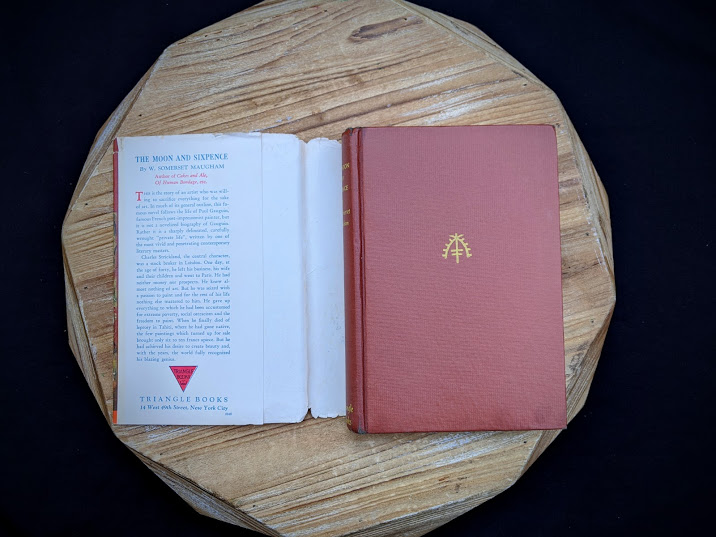 About the Book (from Goodreads):
Based on the life of Paul Gauguin, The Moon and Sixpence is W. Somerset Maugham's ode to the powerful forces behind creative genius.
harles Strickland is a staid banker, a man of wealth and privilege. He is also a man possessed of an unquenchable desire to create art. As Strickland pursues his artistic vision, he leaves London for Paris and Tahiti, and in his quest makes sacrifices that leaves the lives of those closest to him in tatters. Through Maugham's sympathetic eye Strickland's tortured and cruel soul becomes a symbol of the blessing and the curse of transcendent artistic genius, and the cost in humans lives it sometimes demands.
~See all of the pictures posted in the Gallery Area of this posting!~
~ Price posted is in (CAD) Canadian Dollars ~