Description
The Philosophical Theory of the State by Bernard Bosanquet
Published in 1930 by MacMillan and Co., Limited: London.  Uncommon copy. 
Signed by H.S. Harris (author and educator) on the front endpaper that reads:  "The Feast of St. Augustine, Apostle of England, 1950"
320 pages including index.  All pages are clean and secure to the hinge. The gold gilt title on the spine is bright.  Overall in Very Good Condition.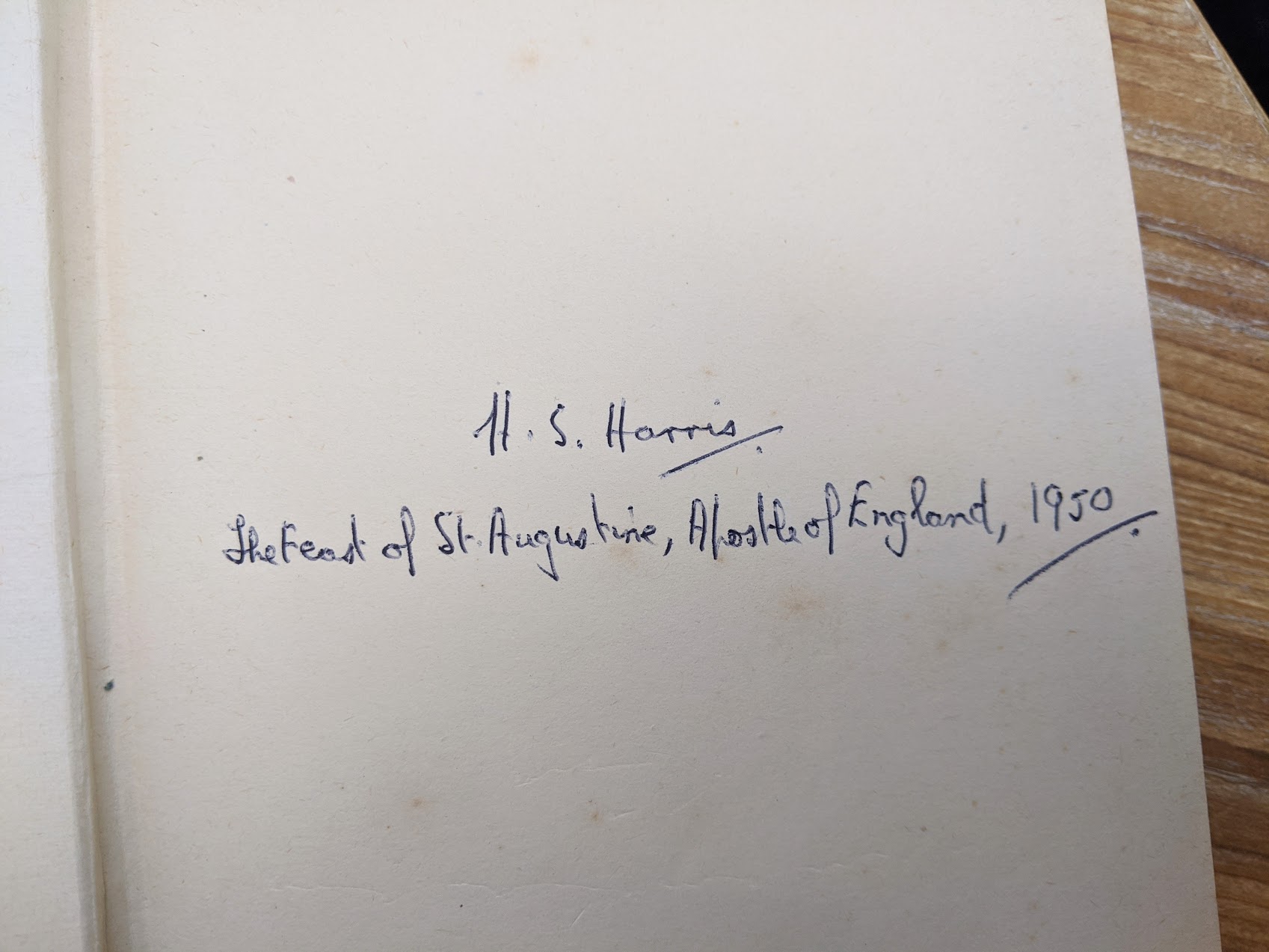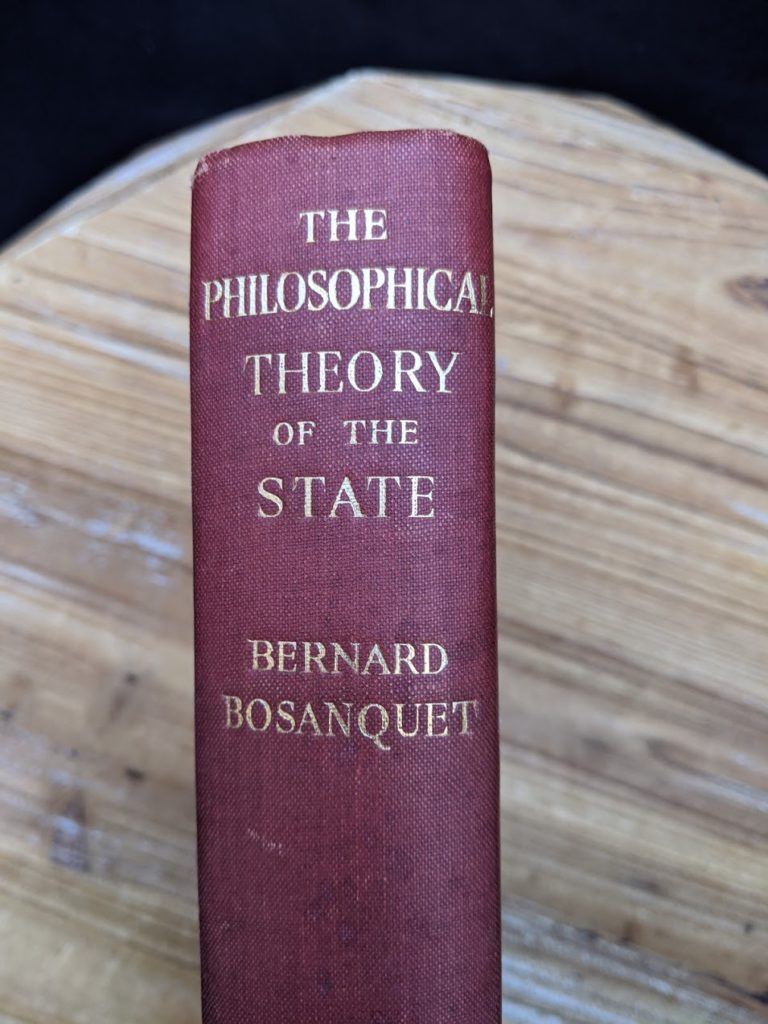 About the Author: 
Bernard Bosanquet – (July 14, 1848 – February 8, 1923) was an English philosopher and an influential figure on matters of political and social policy in the late nineteenth and early twentieth-century Britain. Educated at Oxford by Arnold Toynbee and Thomas Hill Green, Bosanquet helped to revive the idealism of Hegel in England and to apply its principles to social and political problems. He lectured at Oxford (1871–81) and at St. Andrews (1903–8), and spent much of his life involved in social work with poor communities in the city, through the Charity Organization Society (COS), which his older brother Charles had founded.
About H.S Harris (Author who signed front pastedown): 
H. S. (Henry Silton) Harris, author, and educator, was born on 11 April 1926 in Brighton England. He received his B. A. (Literae Humaniores) in classics and philosophy from Oxford University in 1949, his M. A. in 1952, and his Ph.D. (philosophy) in 1954 at the University of Illinois at Urbana-Champaign.
Following a teaching career at the University of Illinois and at Ohio State University (1951-1961), Harris joined the Philosophy Department at York University, Toronto in 1962. He served as Academic Dean of Glendon College, 1967-1969, and was awarded the title of Distinguished Research Professor in 1984. He was elected to the Royal Society of Canada in 1988; received an Honorary Doctor of Letters from York University in June 2001 and was inducted the same year into York University's Founders' Honour Society in recognition of his contribution to York's early development. He retired from York in 1996 and lived in Victoria, British Columbia.
You can view a comprehensive list of his works here: Manuscripts of H.S. Harris

~See all of the pictures posted in the Gallery Area of this posting!~
~ Price posted is in (CAD) Canadian Dollars ~