Description
SOLD
Old Quebec: The Fortress of New France by Gilbert Parker and Claude G. Bryan.

Published in 1904 by The MacMillan Company, New York. First Edition, third printing.
Condition: Good. Red blind-stamped cloth decorated gilt, pages uncut, top edge gilt. All 486 pages are clean and tight to hinge. Illustrated frontis with tissue guard, indexed plates. 16th-19th-century history of Quebec with over 100 illustrations. There are 25 very attractive plates (engraved, collotype, or duotone), 97 illustrations and 5 maps. Includes appendices & index. An elegant edition.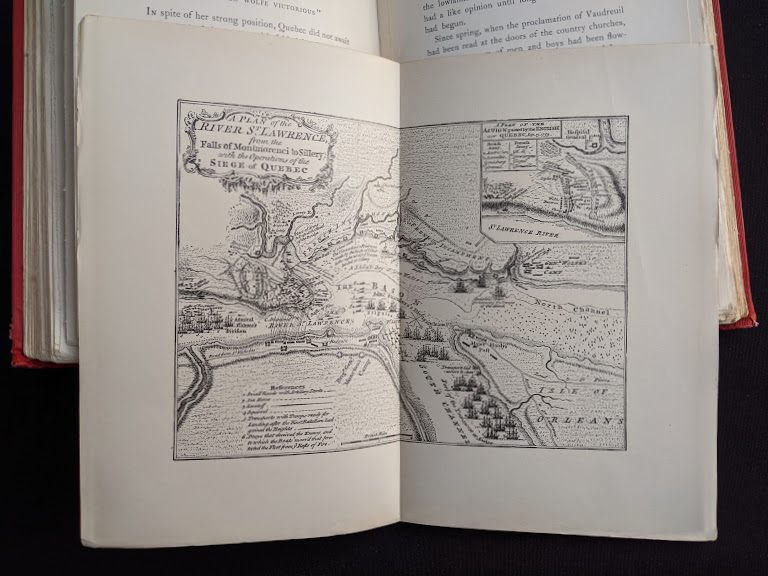 ~See all of the pictures posted in the Gallery Area of this posting!~
~ Price posted is in (CAD) Canadian Dollars ~