Description
SOLD
Mosses With a Hand-Lens: A Non-technical Handbook of the More Common and More Easily Recognized Mosses of the North-Eastern United States by Grout, Ph.D., A. J.  New York: Published by the author, 1900. Illustrated by Mary V. Thayer.
Ex. Library copy (Royal British Columbia Museum – Botanical Office).  Good condition. Decorative green cloth binding.  Fine B/W sketches throughout.  All Pages are secure to hinge.  Gift annotation written on front free paper to a professor "with compliments of the Authour, A. J. Grout".  Not a common copy.  74 Pages with Index.
About the Author: 
Abel Joel Grout (1867–1947) was an American bryologist, expert on pleurocarpous mosses, and founding member of the Sullivant Moss Society.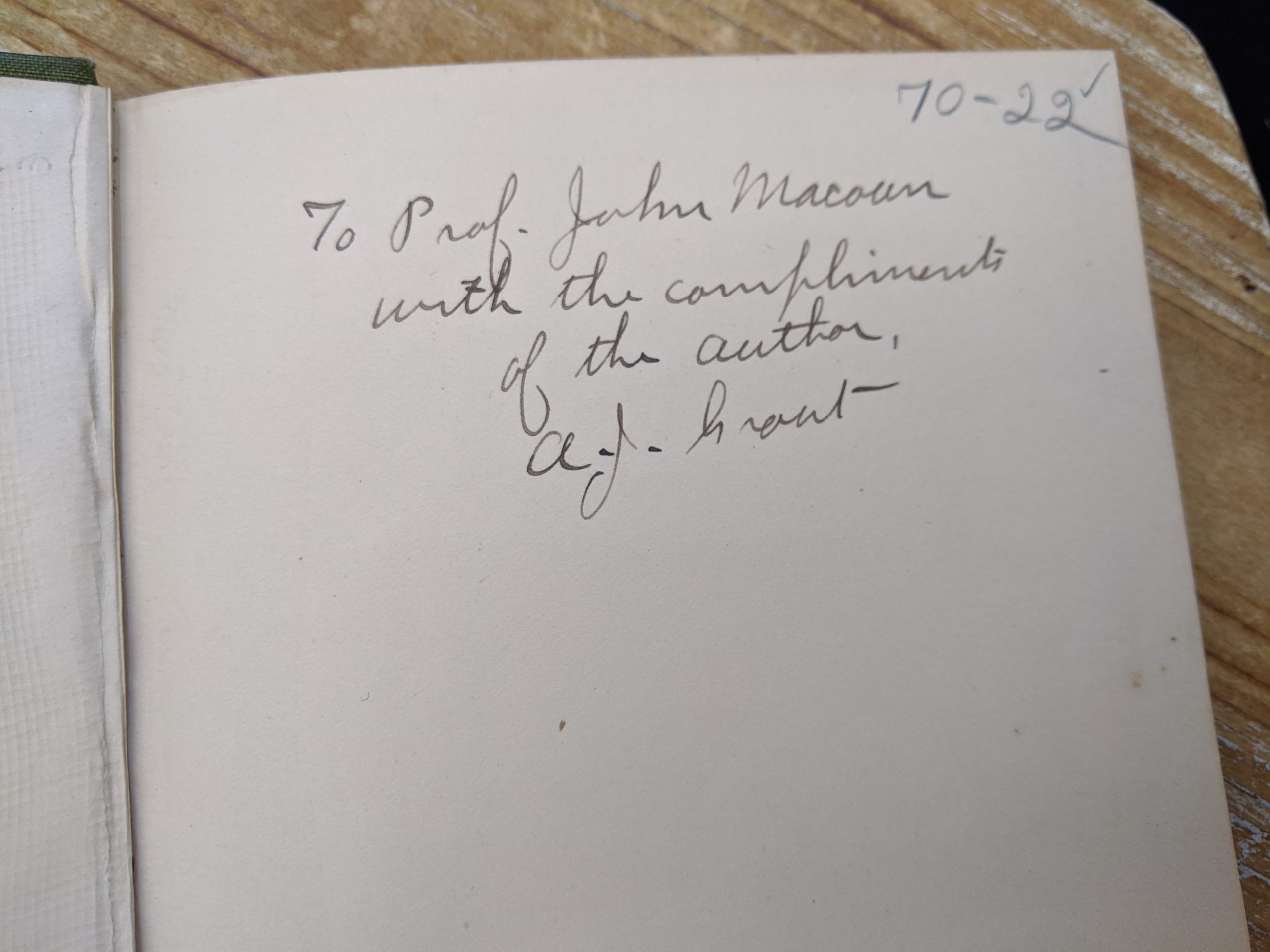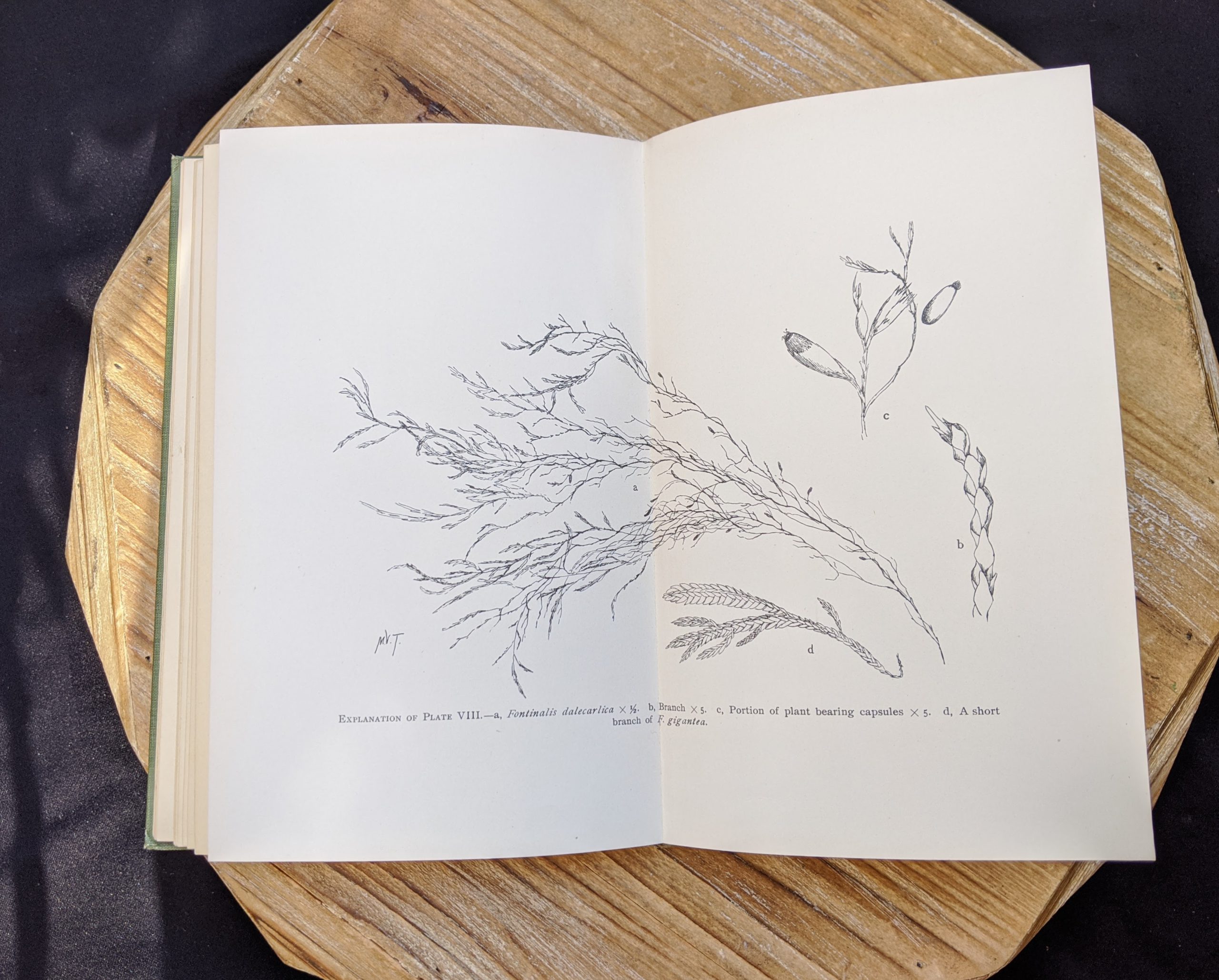 ~See all of the pictures posted in the Gallery Area of this posting!~
~ Price posted is in (CAD) Canadian Dollars ~