Description
The Story of the Bible; from Genesis to Revelation, Told in Simple Language for the Young, by Charles Foster.  Published in 1887 by
Royal Publishing Company.

Illustrated frontispiece, black and white illustrations, decorated end-papers, illustrative, stamped cover and spine with gold gilding, marbled fore-edges.  Full seam split down back side of the pre title page and cloth split down bottom half of spine edge (see gallery area for examples of this), all 748 pages are present and secure to the hinge. The pages are all mark free and the text remains bright and clear.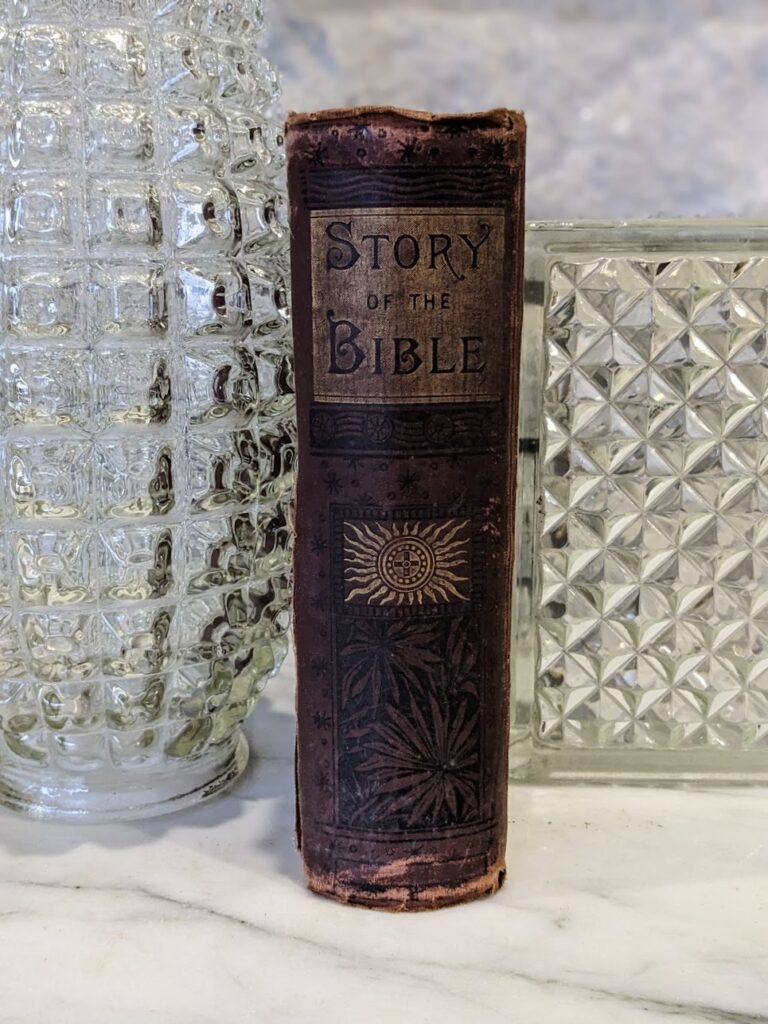 From the Preface:
"The author of this work, during many years' experience as a teacher of the Scriptures, both in the Sunday-school and in the home circle, felt the need of a simple version of the main portions of the Bible, which would not only give its stories, its precepts, and its doctrines, in a continuous form, but would also show the connection and unity between the Old and New Testaments. Being unable to find such a work, he has attempted to prepare one, and in this volume offers the result of his labours, hoping it may supply a want which he believes others have felt equally with himself."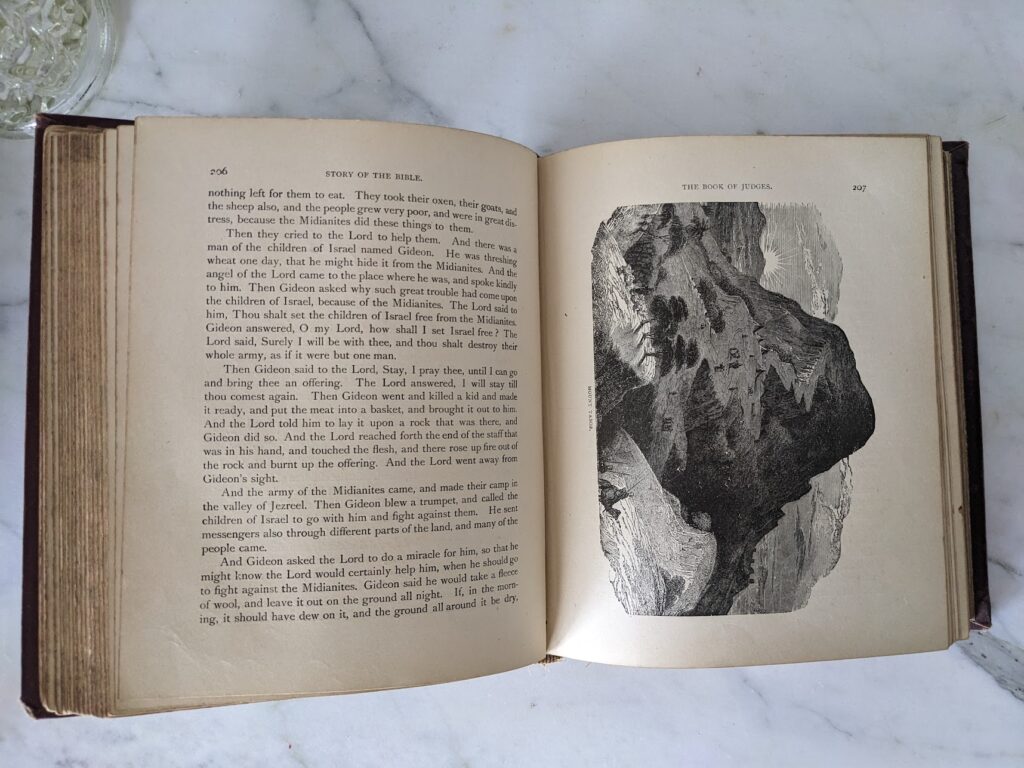 ~See all of the pictures posted in the Gallery Area of this posting!~
~ Price posted is in (CAD) Canadian Dollars ~