Description
The Wind in the Willows by Kenneth Grahame. With the immortal illustrated characters, Toad, Rat and Mole by Ernest Shepard (same illustrator as Winnie-the-Pooh). Published in 1965 by Charles Scribner's Sons.  In Original Dustjacket.  
This edition illustrated by Ernest Shepard has been the outstanding favourite.  Whether you're a dedicated collector or a newcomer to the adventures of Toad, Rat, and Mole, this beautifully illustrated edition is a must-have addition to your library.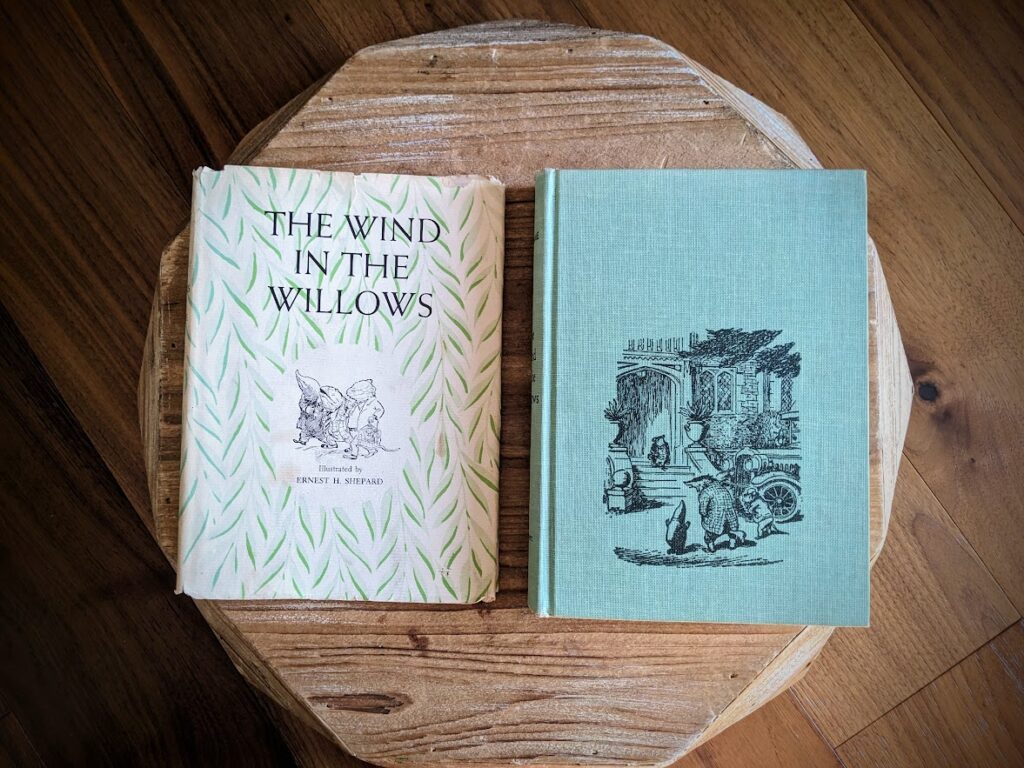 All 259 pages are tightly bound, clean and secure to the hinge. The binding is in remarkable condition, showing only minimal signs of wear that are consistent with its age.  Slight wear along outer edges of the original dustjacket (See image in gallery area for example of this).  The book's green cloth boards are not only a testament to its vintage charm but also a nod to its enduring elegance. It not only preserves the book's historical aesthetics but also hints at the lush landscapes and adventures that await within its pages.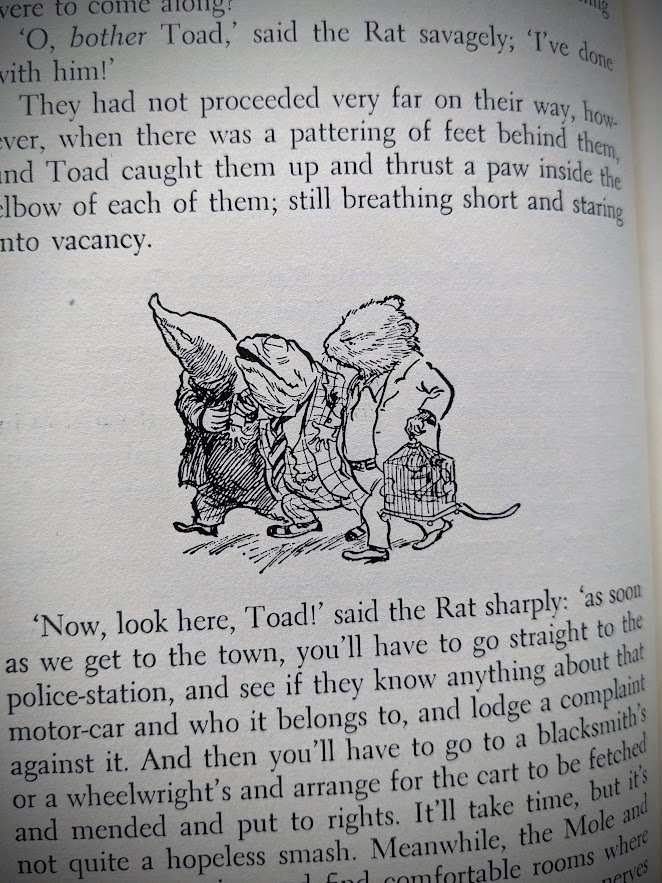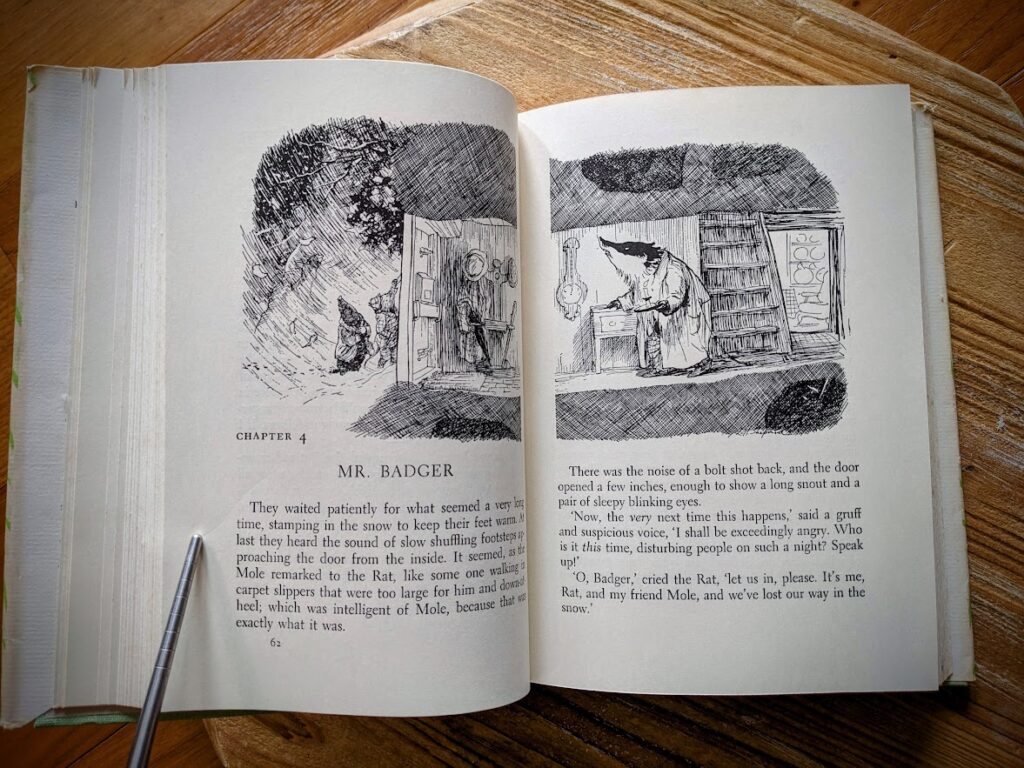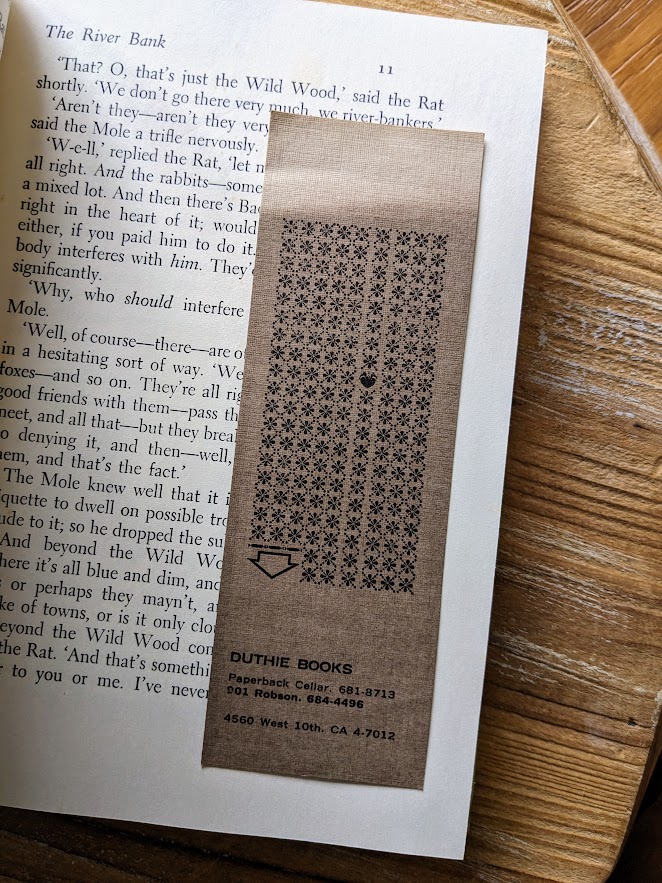 Book Synopsis (Goodreads): 
When Mole goes boating with Ratty instead of doing his spring-cleaning, he discovers a whole new world. As well as adventures on the river and in the Wild Wood, there are high jinks on the open road with that reckless ruffian, Mr Toad of Toad Hall. Ratty, Mole, Badger and Toad become the firmest of friends, but after Toad's latest escapade, can they join together and beat the wretched weasels once and for all?  This is a wonderful, timeless classic story for readers of all ages.
The enchanting illustrations by Ernest Shepard, renowned for his work on 'Winnie-the-Pooh,' add a magical dimension to the story, making this edition a collector's dream.
~See all of the pictures posted in the Gallery Area of this posting!~
~ Price posted is in (CAD) Canadian Dollars ~