Description
The Gourmet Cook Book Volumes 1 & 2, published in 1965 by Gourmet Distributing Corporation.   Revised Edition, First printing.  
|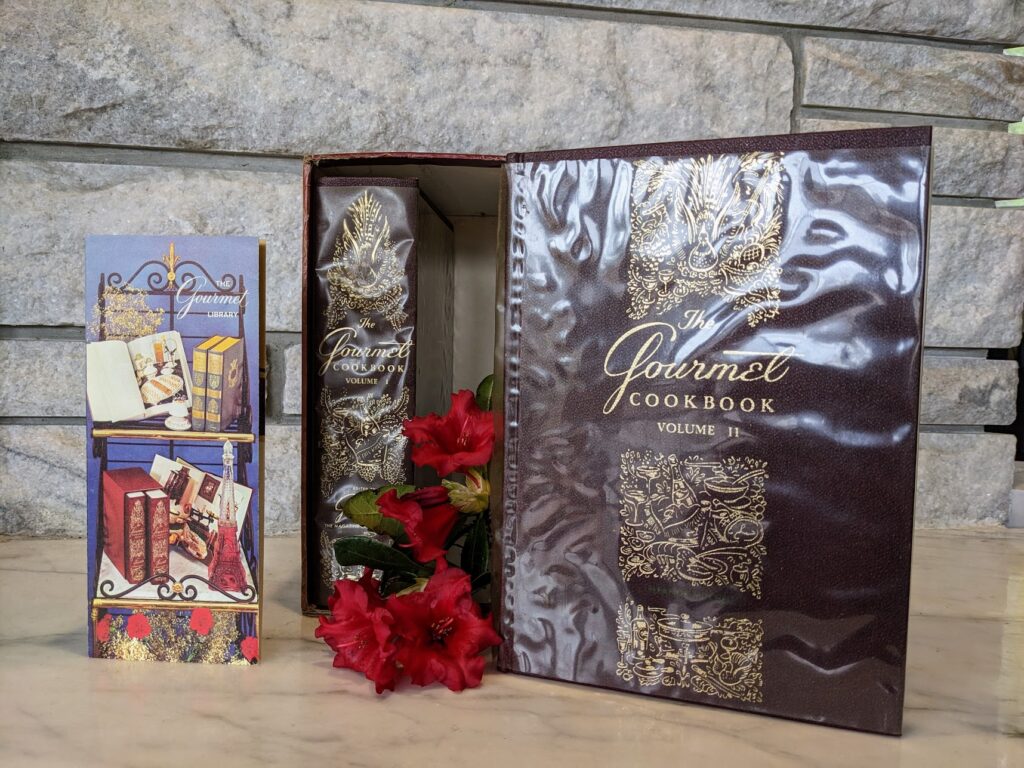 Synopsis of this set:
Volume 1 focuses on savory dishes such as soups, salads, meat, poultry, and seafood recipes. It also includes sections on sauces, gravies, and marinades, as well as recipes for vegetables, grains, and bread. The volume offers a range of recipes, from classic comfort foods to exotic international dishes, and each recipe includes detailed instructions, tips, and variations.
Volume 2 is dedicated to sweets and features recipes for cakes, pies, tarts, cookies, candies, and other desserts. It also includes recipes for breakfast pastries, bread puddings, and frozen desserts. The volume provides a comprehensive guide to baking techniques and tips, with step-by-step instructions for everything from basic pie crusts to complicated cake decorations.
The set is beautifully presented in a boxed set, making it a great gift for food lovers and home cooks. It is a classic cookbook that has stood the test of time and remains a valuable resource for anyone interested in gourmet cooking.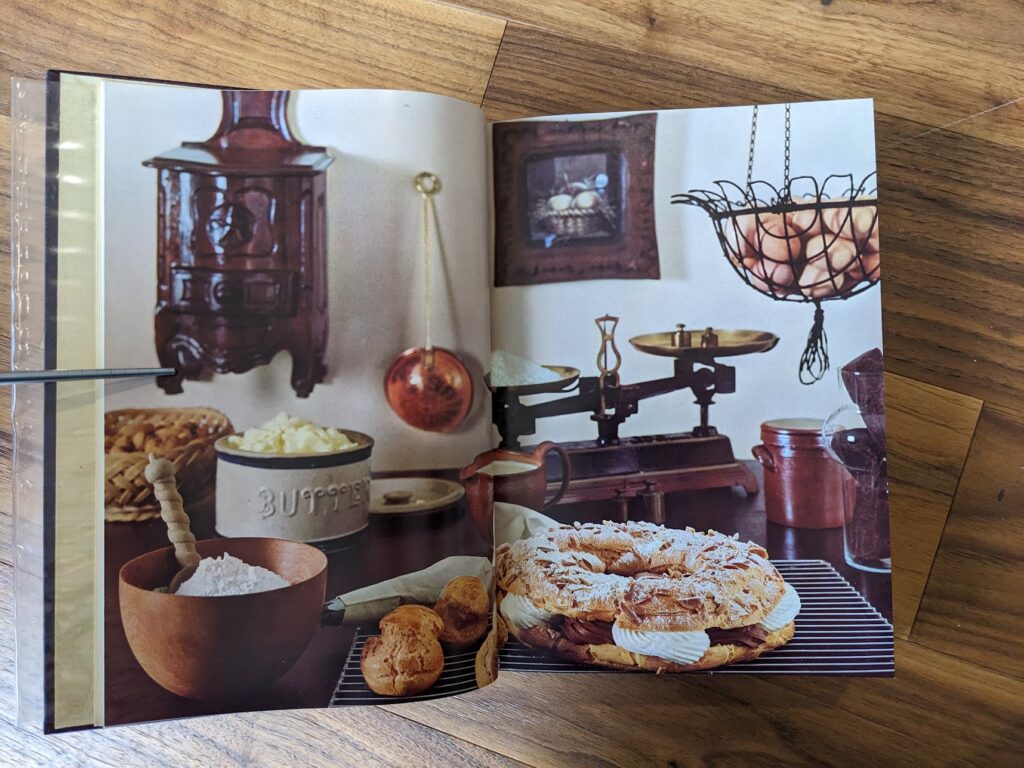 Pages are crisp and clean with no writing, markings, or tears. The books themselves are in excellent condition, besides a puncture in upper binding of Volume 1 (see image in gallery area for example of this). The charm of the pictures in The Gourmet Cookbook lies in their vintage aesthetic and elegant presentation, which captures the spirit of gourmet cooking in the 1960s.  All pages secure to hinge.   They have a plastic covering that serves to protect them in the kitchen while cooking.  This set also includes the original merchant pamphlet(see pictures in gallery area for example of this) from time of sale.
~See all of the pictures posted in the Gallery Area of this posting!~
~ Price posted is in (CAD) Canadian Dollars ~